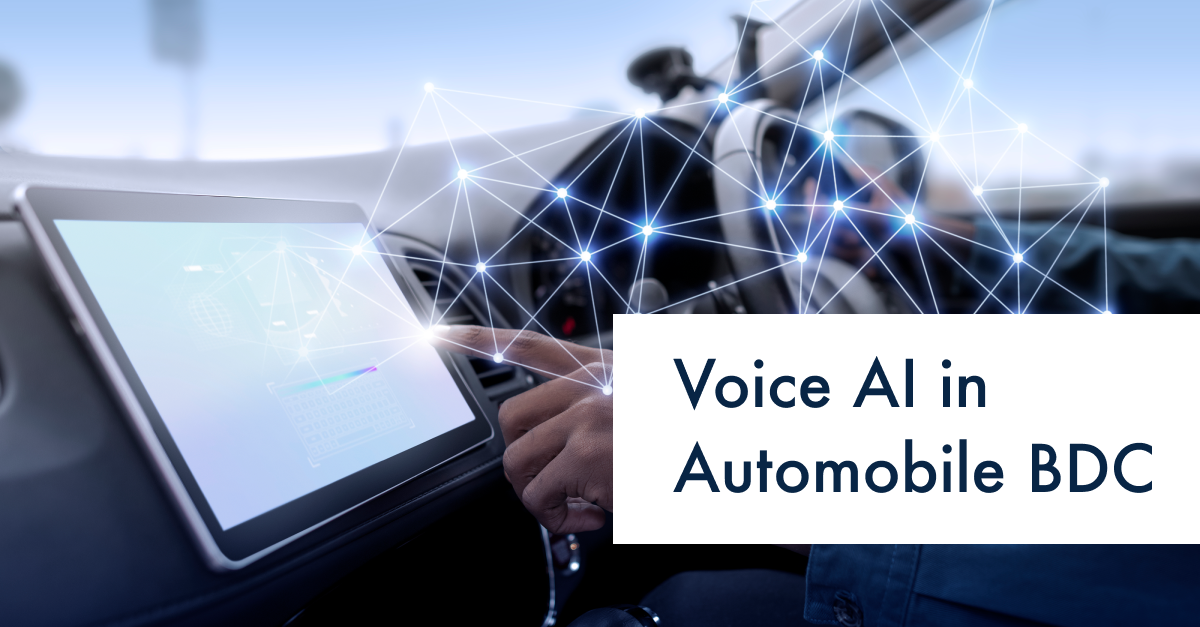 What does BDC stand for?
A BDC, short for Business Development Center, refers to a team of agents responsible for providing customer support by managing inbound and outbound customer inquiries, scheduling showroom visits, service appointments, and other related tasks. Forward-thinking car dealerships understand the significant potential for return on investment in their customer assistance and sales contact center. Additionally, the service department of an automobile dealership plays a vital role in nurturing customer loyalty, attracting repeat customers, and driving sales.
Is automating your automobile dealership's BDC the right choice?
When customers reach out to your dealership, their initial impression is shaped right from the moment the phone starts ringing. It's important to note that these customers may not have a strong loyalty to your dealership yet. What if the service agents answer the phone hastily or inattentively? Even worse, what if customer inquiries remain unanswered, leading callers to experience an endless ring cycle or be directed to voicemail?
Research indicates that a significant number of missed calls, approximately 68%, are left unreturned, while many dealerships fail to answer 3 out of 10 incoming customer calls. This often leads customers to switch to competing dealerships.
As the proverb goes, the two-legged expense is the most costly. This holds true for contact center agents who bear the responsibility of answering calls and addressing customer concerns. However, it is observed that issues such as delays, frequent sick days, compliance challenges, and HR complications, including high attrition rates, are prevalent.
Were you aware that outsourcing call handling to an external contact center results in an average cost of $1 to $1.25 per minute for each agent on the phone, along with an additional bonus for appointment showings?
Digital virtual agents come to the rescue
Voice-AI-powered virtual agents provide a cutting-edge solution for connecting with customers and bridging the gap between their expectations and experiences. In the realm of automobile dealerships, digital virtual agents offer a reliable means to automate approximately 85% of inbound customer queries, re-engage with missed customers, address common questions like operating hours, and swiftly schedule appointments in just a matter of minutes. These agents never complain, never miss work, and are available round the clock to answer phone calls promptly.
By implementing a human-AI hybrid contact center, dealerships can optimize their workforce by reducing headcount while effectively meeting customer demands. Human agents can be redirected to focus on more complex tasks in underserved areas, such as making outbound calls to databases, handling first maintenance calls, and managing manufacturer recalls. This approach not only reduces stress and enhances productivity for agents but also eliminates the need for agent bonuses, resulting in significant cost savings, particularly for high-volume dealer outlets.